KIND (Kookmin University Interior Design) is an Institution, which exists at the diverse axis of disciplines that deal with space-related issues in the design domain. As a consequence of four years of multi-disciplinary practices, we designed graduate exhibition as an envelope of dynamic design practices in Seoul, Korea.
We visualize its pedagogical approach through "convergence" as a keyword by bridging four subdisciplines of interior design. The representation of countless connections was a main visual language of our show.
As a director of this project, I was the mediator who looked for the possibility of crossing and interfering with various platforms.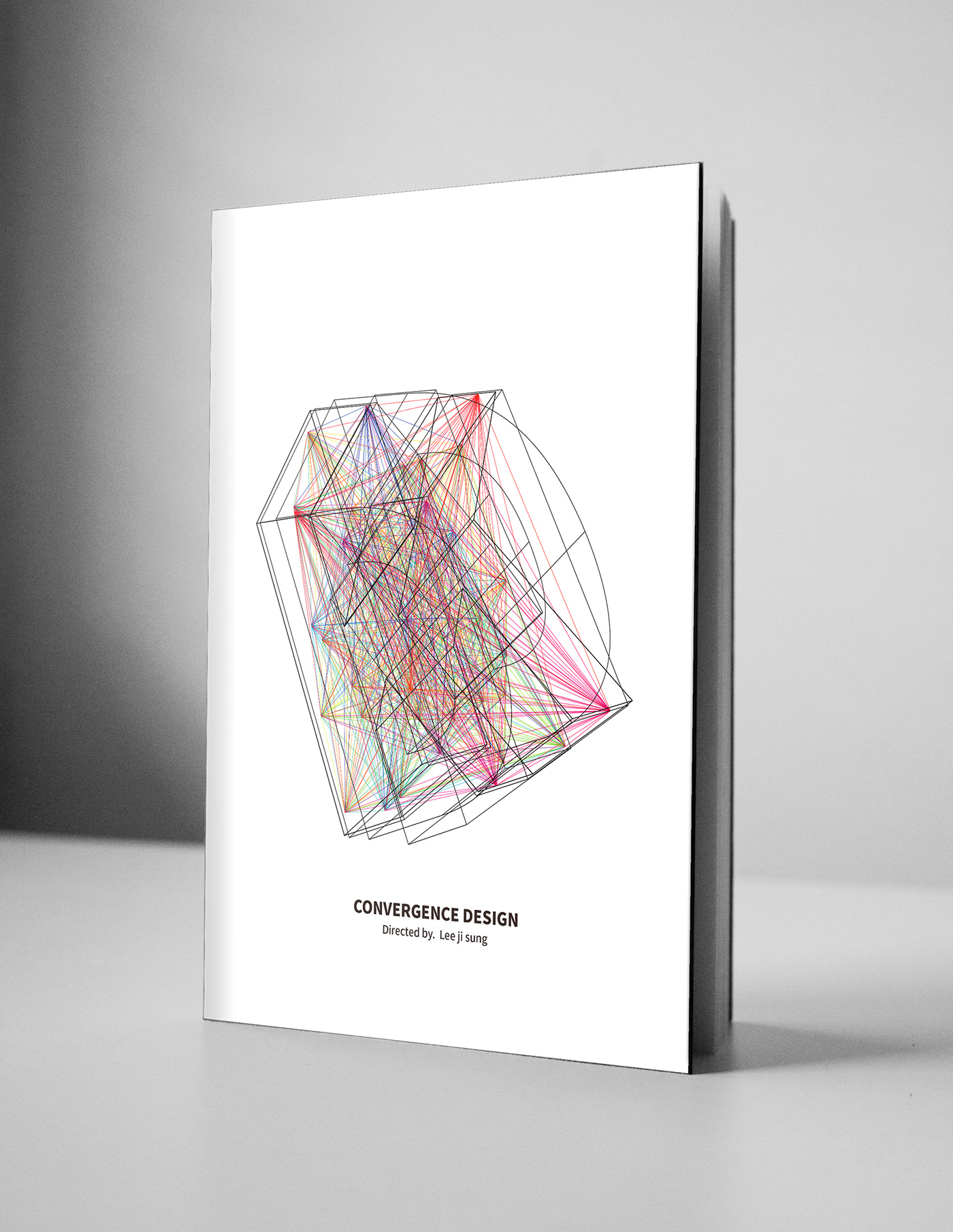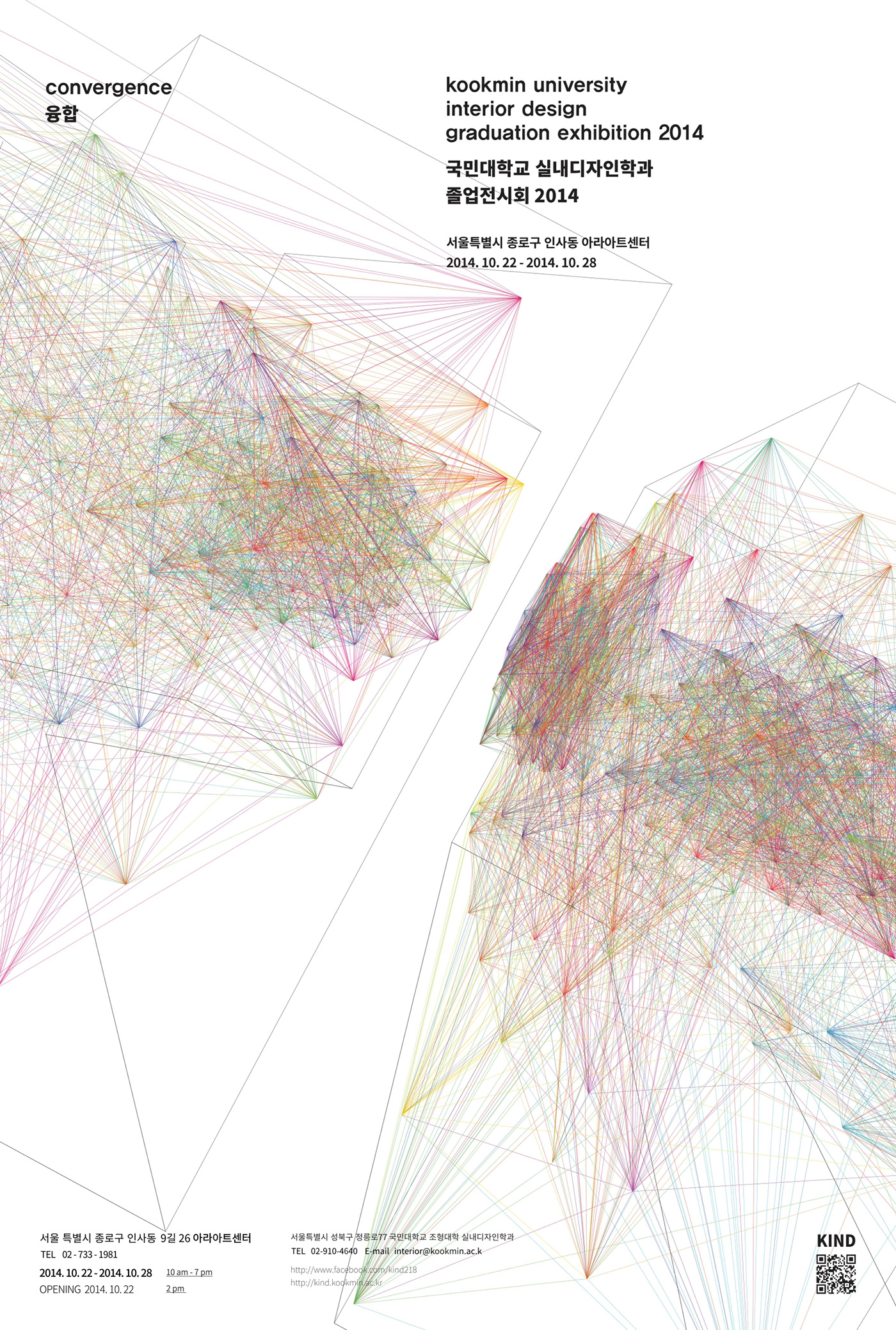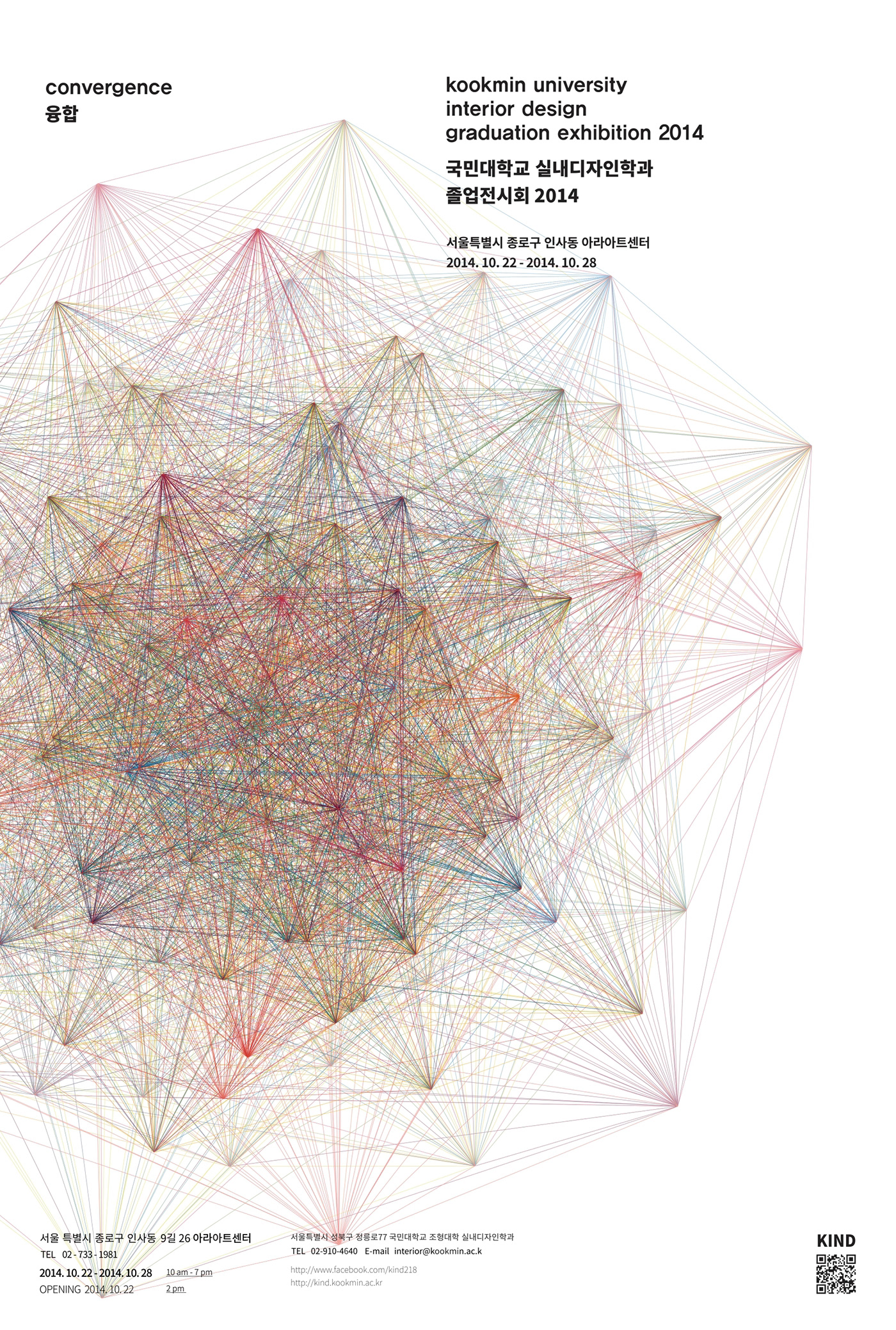 Year : 2014
Exhibition Identity Design for 'Convergence'
(Kookmin University Dept. Interior Design Graduation Exhibition)
Creative / Art Direction : Jesung Lee
Visualization : Sangmi Lee, Youzin Song
Motion Graphic : Jiyong Shin
Book editing : Jinyoung Lee
Web Design : Jinoh Jung